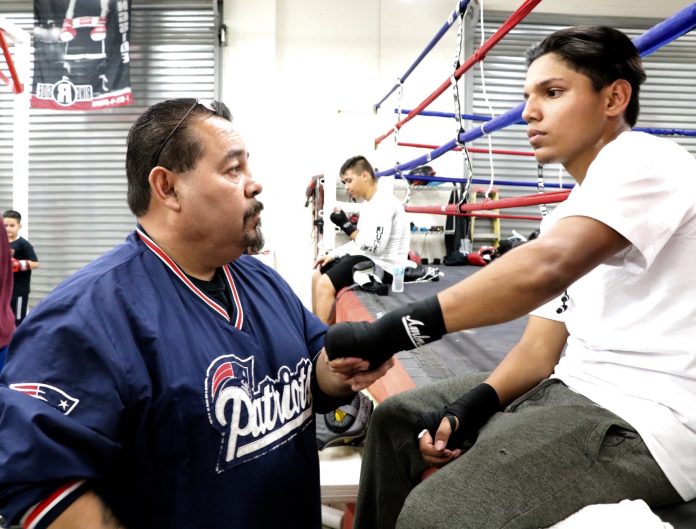 The Cops4Kids gym on the north end of Colton has become a safe haven of sorts for several law enforcement officers over the years.
Under the tutelage of boxing trainer and youth mentor Carlos Palomino Sr., they have learned to compete at the highest levels and provide ideal lessons to the youth who look up to them.

"I've been welcomed with open arms here," said Jasper Sandoval, a 26-year-old correctional officer stationed at the California Institution for Women in Chino. "And it's all about the kids. Whether we like it or not, we're going to be examples for them."
Officers working for the California Department of Corrections and Rehabilitation, the San Bernardino County Sheriff's Department, or local police agencies spend upwards to six days a week, 10 hours a day training for the Battle of the Badges. The quarterly competition organized by Cops 4 Kids & Communities organization pits public safety workers in a 14-fight card to test their skills and endurance in the boxing ring, while also raising money for personnel and their families.
Sandoval said he has never experienced anything like the Battle of the Badges in his life.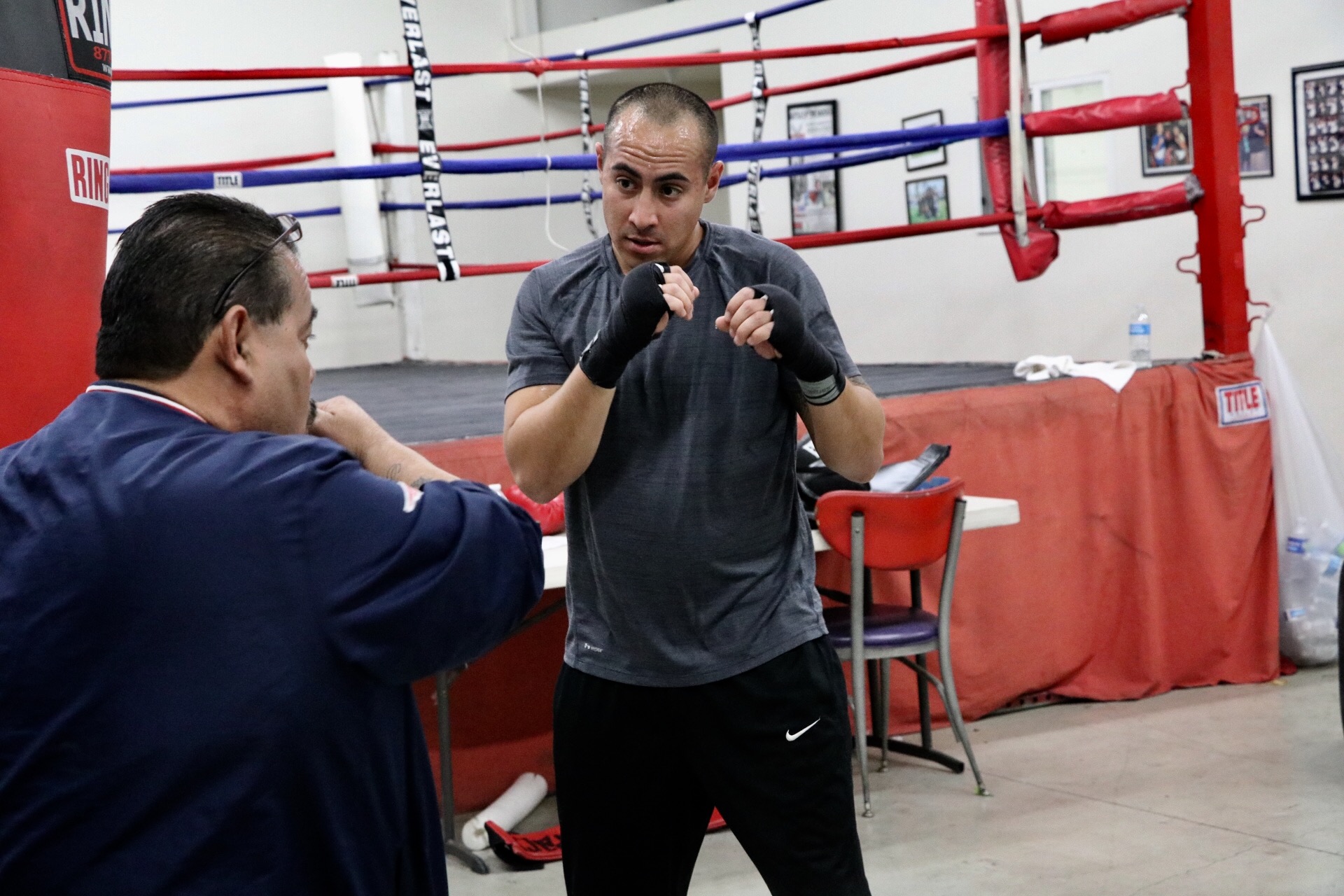 "I've played a lot of sports," he said. "It's an awesome experience. There's nothing like going out there and having the full support of your whole department."
Being around public safety officers at the Cops4Kids gym is a rewarding experience for both young boxers because they receive the life lessons they may not receive on the streets.
"A lot of these guys come out here for the kids," said Palomino. "Many of them have kids of their own, and so this becomes a bonding experience for them. They want to see these kids succeed."
That's how California Institution for Men correctional officer David Serna, 38, first became involved with Cops4Kids. He took his younger son to the gym and soon became interested in the training regimen implemented by Palomino. He has learned to develop good sleeping and eating patterns that have helped him maintain good weight for competition with the help of the longtime trainer.
"I asked coach if it was OK for me to work out, too," explained Serna. "And so I began training and became a volunteer to help other kids."
Sandoval admitted that his 6-year-old serves as his primary motivation for training and competing. Working 16-hour shifts at the prison is difficult, he remarked.
"She pushes me to come here because she likes being here," said Sandoval. "I realize now that there's no other place I'd rather be than here, giving back in my own way."
Carlos Palomino Jr., who also works at the California Institution for Men, believes the gym helps bridge the trust between at-risk youth and law enforcement officers.
"In most places we'll get booed or criticized," Palomino Jr. said. "But in here we feel appreciated. It's a positive atmosphere."
Young boxers never stop learning, Serna believes. They develop as they grow and get wiser both in the ring and in the real world.
"I think it's beautiful."