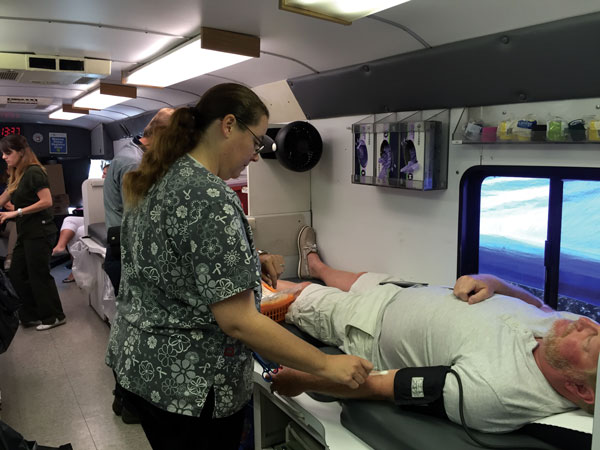 There was no competition Monday just teaming up as Redlands Police Department joined forces with the Redlands Fire Department to take on LifeStream's Guns and Hoses drive.
The event, a blood drive and bone marrow screening, brought out 30 donors, which included members of the police force and fire department, along with several local residents.

"We heard that blood banks were low so we wanted to show our support as community," said Pat Leivas, president of the Redlands Police Officers Association, and event organizer.
Leivas, along with Redlands Police Chief Mark Garcia, were among those from the police department who stepped up Monday to do their part and give.
"The efforts of the Redlands Police Department and Redlands Fire Department have been greatly appreciated and their support of the community blood program will go a long way toward replenishing blood supplies and ultimately saving lives," said Claudia Osorio, area representative with LifeStream.
Out of the 30 donors, nine were first-time donors and a total of 25 units were collected.
Monday's drive was held at the Redlands Community Center.