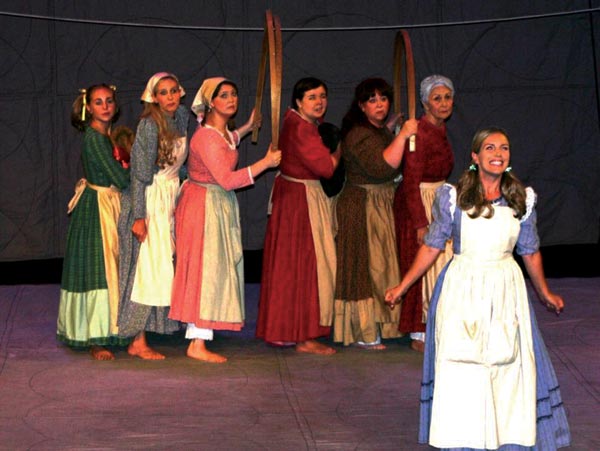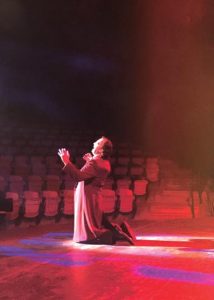 Productions under starry-filled skies are back in town as the Redlands Theatre Festival continues its 45th season at Prospect Park.
From Broadway musicals to contemporary dramas, theater lovers can catch five plays in repertory — a different production each night — now through Aug. 19.

The theatre's 2017 summer showcase features "The Mystery of Edwin Drood," "Quilters," "The 25th Annual Putnam County Spelling Bee," "Bullshot Crummond" and "The Three Cuckolds."
Performances begin nightly at 8:30 p.m., but guests are encouraged to arrive early and enjoy a picnic on the lawn before the show.
A few special events are being offered this season on July 21, 29 and Aug. 5 which include pre-show dinners at the Carriage House at Prospect Park from 7 to 8:15 p.m. Tickets are $17 and include a themed dinner provided by Catering by Carole, an opportunity to meet RTF Producer, Cliff Cabanilla. Show tickets are sold separately.
In addition, a Paint and Sip night with RTF Artistic Director Ron Adams is being offered Aug. 6 at the Carriage House. Ticket price is $40 and includes a refreshment and painting experience featuring a Redlands citrus landscape. Space is limited and reservations are required by July 21. Call the box office at 909-792-0562 or visit www.rtf.org for ticket purchase.
Tickets to the 45th season of the Redlands Theatre Festival are $16 to $21 or $89 for a season ticket granting access to one date for each show.
Street Parking is available at 1170 Cajon Street. Free tram rides from Cajon Street to Prospect are also available beginning at 6:30 p.m. on show nights.
Go to www.rtf.org to learn more about the 2017 season.