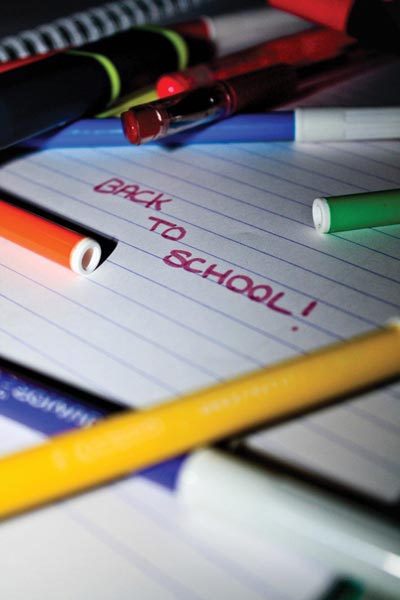 It's that time of the year again, school is back in session.
While it's not always easy getting back into waking up early after a summer break, here are five quick tips that have always helped me get going in getting back into the swing of school things.
Here are 5 tips for returning to school:
1. Be prepared
Make sure you have all your school supplies bought and if lists are handed out early in the year, make sure you get all of the supplies on the list and be ready to get to work.
2. Be kind
Make sure make a good first impression with your teachers and with students. You can make friends with new kids or help your teachers as much as possible to show people that you're very kind.
3. Get involved
A great way to have fun during school is to get involved with clubs and after school groups at your school. It is a great way to meet new people and enjoy school as much as possible.
4. Stay organized
Being organized is a key part in having success at school. Make sure all your work is placed neatly and maybe organize each subject into its own section. That way it will be easy to find what you need when you need it.
5. Have a great year
Always have fun enjoy class while learning and overall a have a great school year and if you ever need help just follow these five tips.