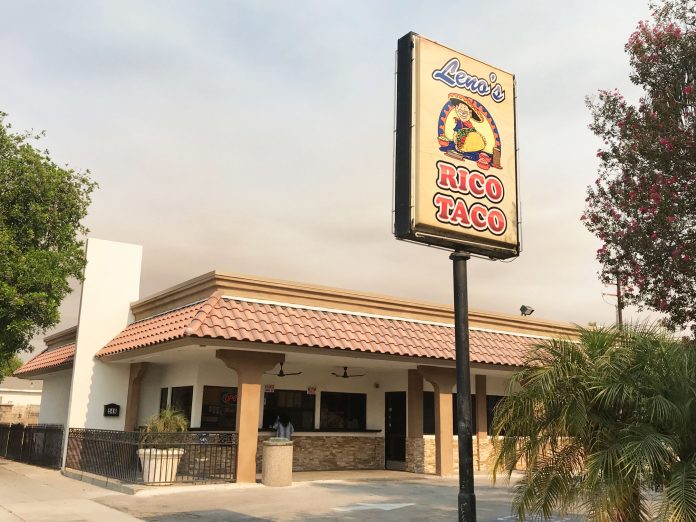 Leno's Rico Taco has been nothing less than a gift to the city of Colton, which has been open since 1991.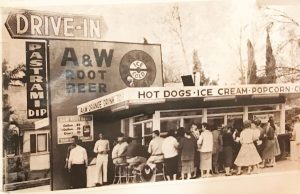 Leno Moreno, owner of the restaurant, is native to the city and a graduate of Colton High School.
"Every school year, when school is out, Colton High School students stop by the restaurant to eat, at least 15 to 20 of them; which is special to me because I graduated from there," said Moreno.
After 10 years of service in the restaurant industry, Moreno's mentors encouraged him to open up a restaurant of his own.
"Our chile verde is very popular, we've shipped it out to different states, the kids love our carne asada fries. We have customers who've moved out of state, calling us, saying they need a fix, so we ship our food out to them; our food has reached Alabama, Texas and the Cayman Islands," said Moreno.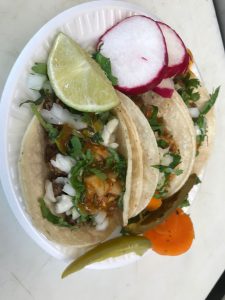 He says it is a big buzz and exciting when a customer requests a food delivery to another state.
"We're just a mom and pop restaurant that's been in business for over 28 years. Some of our popular dishes include enchiladas, chile relleno's, carne asada tacos and burritos, we have a secret sauce used for marinade that is very popular," continued Moreno.
Leno's Rico Taco has been nominated best Mexican restaurant to eat by the Sun Telegram.
"We've been nominated best restaurant three different times. I couldn't believe it because there's a lot of other Mexican restaurants in the area. I can't thank our guests and customers enough," said Moreno.
One factor that separates Moreno's restaurant from others is that he operates the business every single day.
"I'm pretty much there everyday. If I'm not there, my son, my wife, or my brother is. We treat our customers like family. We know many of our customers by their first name," Moreno said.
He shared a story about how a customer recently stopped by asking him when the restaurant opened, the woman then pulled out a photo of herself from when she was five years old, 23 years ago. The woman, now a mother, brought along her five-year-old daughter and captured her daughters photo to keep the tradition alive.
"The restaurant has changed a bit since we opened it. We just remodeled the entire restaurant, we put in an outdoor patio and we're in the process of putting in a drive through. Customers have been calling everyday asking when the drive through is opening, it'll be open very soon," said Moreno.
Moreno said he recently visited the Colton Museum and the historian gifted him a photo of his restaurant that dated back to 1930, the location was originally an A&W.
"We are very involved within the community, especially with the schools – the Colton Museum, Colton High School and local youth sports. These are our customers, so we let them know we support them," said Moreno.
Leno's Rico Taco also does catering.
"We offer catering, I used to cater Glen Helen events, concerts in Los Angeles, Costa Mesa, and at the Orange Show," shared Moreno.
The restaurant features a variety of drinks, including horchata, jamaica, tamarindo, and melon.
"Every Friday we have $0.99 fish tacos. Fish taco Friday became so popular during lent that we kept it going all year long," Moreno said.
He joked that when people call the restaurant asking if they have a taco Tuesday special, he responds with, "We have taco Monday, Tuesday, Wednesday and Thursday."
Not only is Moreno heavily involved with his restaurant, he also actively follows local city politics.
"I just try to keep involved in local city government. I don't plan on directly getting involved in politics, but I do like to be aware of the direction of the city. I support a couple candidates every now and then, those who I feel will help our community," continued Moreno.
He said it's important for him to keep his family owned and operated business going for many years to come.
"To me it's important, I'm proud that all my kids are interested in working here. Hopefully they go and get a college degree; I hope when I retire, they keep it going," said Moreno. "Thanks to the community for supporting us the past 28 years. We appreciate the business. Many of our customers were brought up here. We're now seeing three generations of family."
Leno's Rico Taco is open Monday-Sunday, 8 A.M. to 9 P.M.
It's located at 549 West Valley Boulevard.
For more information, call 825-9304.