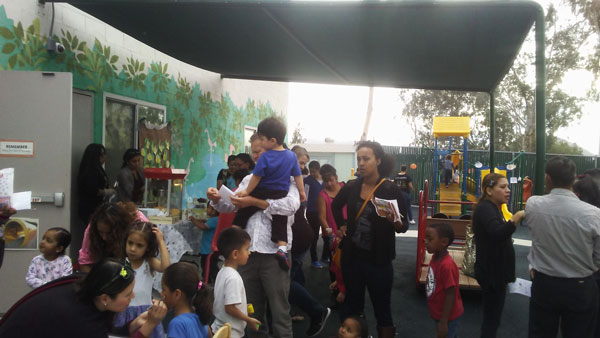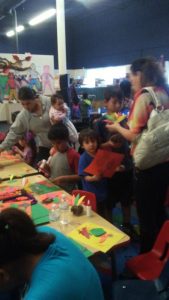 The importance of the roles families play in helping prepare their children for school was celebrated during the annual Fall Carnival hosted by Volunteers of America (VOA) on Saturday, Nov. 19 in San Bernardino. Over 200 community members and their children attended the free event that provided arts and crafts, face painting, a family photo booth, ring toss and food. This year VOA was able to donate 100 backpacks filled with necessary school supplies.
"At Volunteers of America Southwest we understand that children and their parents often need support to build strong and self-reliant families," said VOA President and CEO Gerald McFadden. "Through our programs we provide no cost to families, free education and social development for young children, we provide the tools children and families need to realize success."
Volunteers of America (VOA) has been providing an alternative for local families for the last 15 years through its Early Head Start program that offers free childcare for those aged 0 – 3, and a half-day preschool for 3- to 5-year olds whose parents either work or attend school.
There are currently two locations in Rialto and San Bernardino that serve 64 youth. A new facility in San Bernardino opened in September that has the capacity to hold 104 children, as well as a brand new, tuition-free charter school – Ballington Academy for the Arts and Sciences – for those 5 and up. Some of the family services provided include free well baby and parent home visits, parent education classes and referrals to free and low-cost community and medical resources.
The Early Head Start program provides Early Child Development and Health Services such as education, child health and safety, child nutrition and services to children with disabilities.
"Our program offers child development centers for children with parents who work or go to school," said McFadden. "Our program also provides families with an opportunity to establish partnerships with staff and connect with the community."
For more information on VOA, please call (909) 888-4577.