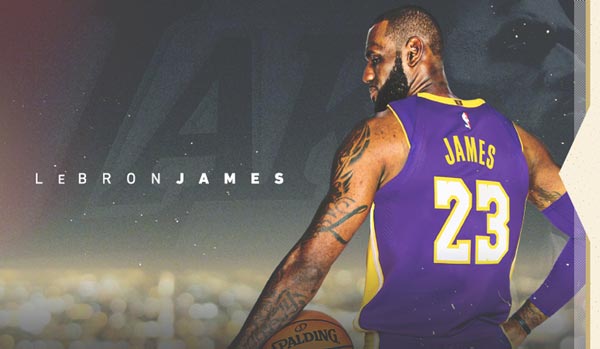 The NBA season is well behind us, but that means the free agency frenzy has commenced. Players get to choose whether they want to stay or swap jerseys to play for another team. The biggest free agent this year, superstar forward LeBron James, has chosen the LA Lakers.
Rumors surrounding James to LA started years back and now, it's a reality. Many speculated and found evidence of LeBron to LA like his huge mansion, and his son reportedly going to a high school just minutes away from the Lakers home, Staples Center. And all this was worth it, LeBron signed a 4 year, $154 million deal with LA, with the 4th year being a player option.

After this came the fan reactions, and they were surprising. Last time LeBron left Cleveland, his jersey was burned and torn apart in any way possible, but this time the city of Cleveland was… thankful. They knew he brought them a title and did his best and now, he should move on and do what's best for him and his family.
Meanwhile in LA, some drama was going on. People were already saying LeBron was a top 5 Laker, saying he's the real king of LA, not Kobe or even Magic Johnson. But others were excited. This 50/50 view was shown when a mural of LeBron was vandalized, and eventually covered over, and the debate in LA continues.
However, bottom line is, LeBron James is a Laker and seeing him in the purple and gold will be something else. Now we prepare ourselves for the great 4 years ahead.