Monster Jam roars through SoCal with three shows area shows
2 min read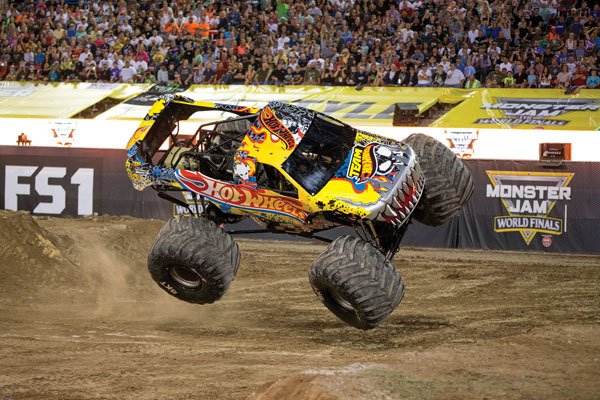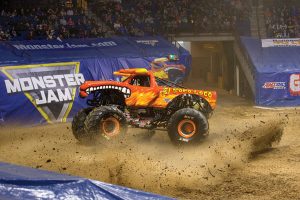 It's loud, it's rude, it's aggressive and it's coming in hot at Monster Jam at Angel Stadium in Anaheim Saturday.
Inland Empire fans of Team Hot Wheels Firestorm can catch the 17 foot long, 11 foot high, 10,000-pound, 1,500 horsepower monster jam truck in all its souped-up spectacular as Monster Jam continues its SoCal tour Jan. 28- Feb. 28.
"There's monster trucks and there's monster jam trucks," said Firestorm driver, Scott Buetow. "We take competition to the next level and the Anaheim show will be nothing short of that. It'll be complete chaos in the middle of the stadium, guaranteed."
In his fifth season with Team Hot Wheels, Buetow "The Backflip King", joins a massive lineup of powerhouses for an aggressive run with this year's FS1 West Series fan favorites "Grave Digger" and "MAX-D," the big bull "El Toro Loco," "Bounty Hunter" and "Metal Mulisha."
And adding to this year's revved-up adrenaline rush will be the Anaheim debut of seven trucks: Hurricane Force, Raminator, Xtreme Diesel, Jester, Over Bored, Xtermigator and Storm Damage.
"The whole run will be absolutely insane and unforgettable," Buetow said. "You can expect to see trucks going over 30 feet in the air and a lot of rolling over. But it's more than just a two-hour show, it's a production and we drive our hearts out for the fans and it's the best experience."
Fans looking to get the ultimate experience can arrive early for the Monster Jam Pit Party pre-show from 2:30 to 5:30 p.m. Opportunities for meet and greets with drivers, photos and a chance to see monster jam trucks up-close will be available.
Monster Jam at Angel Stadium in Anaheim begins at 6:30 p.m. and tickets are available for for purchase online at Ticketmaster.com or charge by phone at 800-745-3000.
Tour dates include Feb. 11 and 25.
The first-ever female driver "Queen of Carnage" Madusa will make her final Anaheim appearance at the Feb. 11 Pit Party as part of her Monster Jam Farewell Tour.
For more information or tour schedule, vist Monster Jam at www.facebook.com/MJOnline, www.twitter.com/MonsterJam & www.instagram.com/MonsterJamLive.