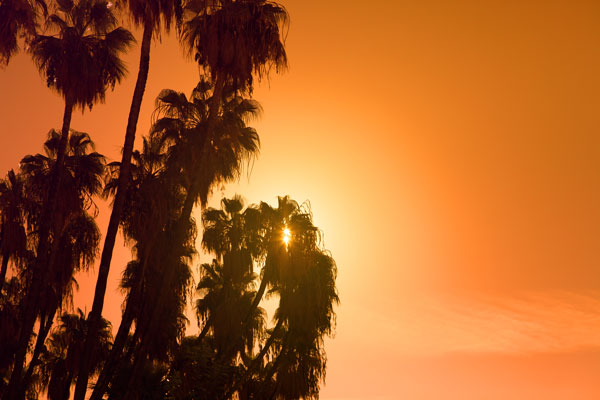 We're almost a week into the new year, have you broken the law yet?
With 2017 came a new set of California laws — 898 to be exact.
From cellphone use while driving, to booze, the official state fabric and minimum wage, here are just some of the laws that bring on the new year:
Cellphone use while driving:
Drivers can longer use a cellphone or any wireless electronic device while driving, unless it's mounted. The mount must be to the dashboard or placed in one of two positions on the windshield: in the lower right corner or lower left corner.
Drives are only allowed
to use one finger to tap or swipe the screen.
Vehicle registration fee: SB 838 increases the vehicle registration fee on every vehicle or trailer coach from $43 to $53 beginning April 1.
Minimum wage:
California's minimum wage will increase from $10 an hour to $10.50 an hour for businesses with 26 or more employees under SB 3. It will gradually increase to $15 an hour in 2022. The law delays increases by one year for smaller employers.
Powdered alcohol:
Booze in a powdered form (I'm so behind I didn't even know that was a real thing) will be illegal to possess, sell, make or use, per SB 819. Powdered alcohol includes spirits, liquor, wine, beer and every other liquid that can be combined with water or any other liquid, but it does not include vaporized alcohol.
Drinking at salons:
This is a fun one. If you've been dreaming of sipping a complimentary glass of wine while getting your hair done, dream no more. AB1322 allows beauty salons and barbershops to provide a maximum of 12 ounces of beer or six ounces of wine per client — for free. Some establishments already provide this service, but starting in 2017, it's all above board and legal.
Other new laws:
Revisions to child safety seat laws that will require children to stay in rear-facing car seats in the backseat until the age of 2 or unless they are 40 inches tall or over 40 pounds before their second birthday.
See a dog in a hot car? You can rescue it now.
Provided you call the cops first. After contacting law enforcement, you are now free to break windows to reach a pet suffering in a hot (or cold) vehicle.
All single-toilet bathrooms will become all-gender-friendly
Starting March 1, if a bathroom is a single-toilet facility, it will become all-gender. Employers will not be required to provide an all-gender bathroom, but they cannot turn a single-toilet bathroom into a space for men or women only.
And this one… Say hello to California's official state fabric: denim.
Did you assume denim was already an official state symbol? It wasn't, until Gov. Brown deemed it so by signing a bill in 2016.
But this one is really cool —
Celebrate the final frontier with Space Day In August, Gov. Brown signed a Senate bill that makes the first Friday in May into California's official Space Day. The hope is to encourage STEM education as well as celebrate how awesome space is.
~ www.krca.com – 17 new California laws you should know in 2017 www.sfgate.com – From Uber to orcas: New California laws going into effect in 2017 www.abc7.com – New 2017 driving laws in California