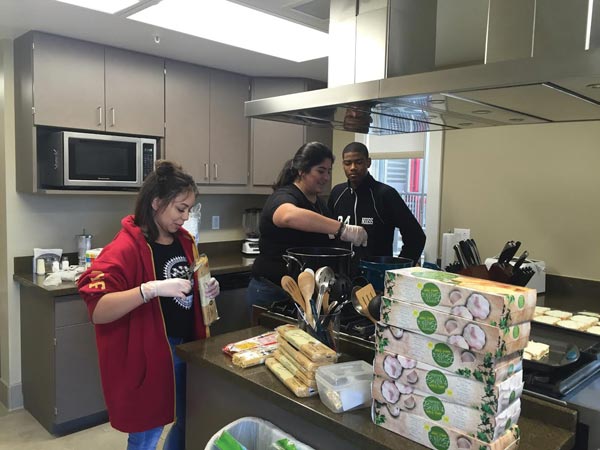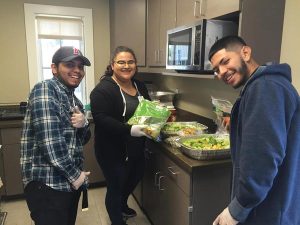 Families at the Loma Linda Ronald McDonald House were recently treated to a special 'home-cooked' meal thanks to a group of teens.
Seniors from San Bernardino's Options for Youth Public Charter Schools prepared a spaghetti meal March 7, complete with salad and garlic bread to help ease families of stress during what may be a difficult time, according to a OFY school news release.

Additionally, the students cleaned house by washing dishes, sweeping, and mopping. Students also toured the newly remodeled facility and were given the story behind the Ronald McDonald.
"The students absolutely loved having the opportunity to be of service to families who are in the midst of coping with their family member's health crises. All agreed that they would gladly participate in an outing like this again," said Jill Janusz, student advisor."
The Ronald McDonald House is a program established by the Ronald McDonald House Charities to be a "home-away-from-home" for families so they can stay close to their hospitalized child at little or no cost. The program allows families to focus on the health of their child, rather than grocery shopping, cleaning, and cooking meals. The generosity of donors and volunteers enable this vision and service.
The day of service was part of OFY's community service hours encouraging youth to be active community members.