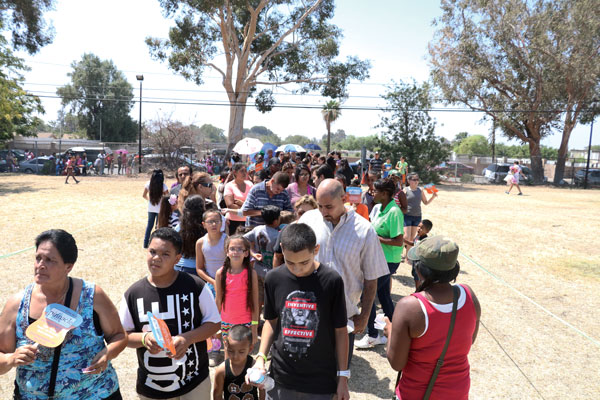 Assemblywoman Cheryl Brown (D-San Bernardino) hosted a community forum and backpack giveaway event at the Inland Empire Job Corps on Saturday August 6.
Approximately 500 people were able to receive notebooks, pencils, crayons, and other school supplies inside their backpacks, along with a bag of nutrition and other foods, according to Brown's spokesperson Ashley Jones.
"I'm very pleased with this turnout," said Brown. "This is always an exciting time for children. I'm glad we were able to serve the needs of our district."
State Assembly Speaker Anthony Rendon (D-Paramount), who visited San Bernardino to speak during a campaign event, was urged by Brown to stop by at the event for a few remarks.
"This community is a lot like the one I represent," Rendon said. "It's important we provide these resources to those who can benefit from them."
Isabel Salas, who has two boys attending in the Colton Joint, said more events like these will help a lot of families in the region. "I think this was a great event," she said. "It provides us with the help we need for our children."