Crafton Hills College Foundation awards $117,000 in scholarships to students
2 min read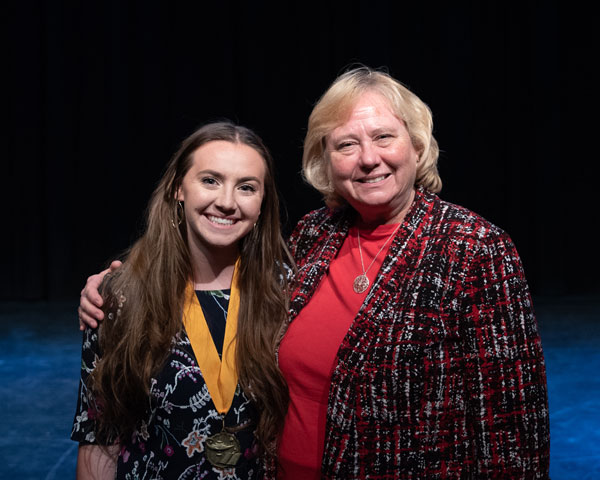 The Crafton Hills College Foundation recognized more than 115 scholarship winners during the 2018 Scholars Convocation ceremony held on campus on Friday, May 18.
Students selected for their respective award had to meet a list of criteria set in place to be considered. Criteria mostly focused on their academic successes.
"The support these students are receiving from their own communities instills a sense of belonging, pride and encouragement that will help them through their college journey," said Michelle Riggs, CHC's director of community relations and resource development. "I am so thankful to the scholarship sponsors who believe in our students."
The nonprofit encouraged Roadrunners to apply for a series of scholarships available this year, including three new scholarship opportunities established in recognition of some of Crafton's longtime mainstays and leaders.
Among the three new scholarship prizes was the Dr. Daniel Bahner Memorial Endowed Scholarship, which highlights the work of the longtime English department member's desire to lead the Crafton campus into the future. Bahner began working at CHC in 1991 and served in various capacities at the college until his death in 2015. Family and friends established the scholarship to celebrate his commitment to Crafton and the impact he had on the campus.
Cheryl A. Marshall, Crafton Hills' former president and vice president of instruction, established a scholarship in her name recognizing leadership and service to students who showed a strong want to serve others while maintaining at least a 3.25 GPA.
The Raymond Pryke Memorial Honors Award was given to students who demonstrated academic excellence, research skills and involvement in the Crafton Hills College community. Pryke was a journalist and newspaper publisher.
Scholarships available are funded through the CHC Foundation and totaled $114,700 this year.
Prior to the May 18 announcement, scholarship recipients were asked to fill out an application online to be considered for the series of awards.
Scholarship criteria is set by donors, and the foundation uses a special software to match students to the awards, Riggs said. From there, a scholarship review committee made up of staff, faculty and foundation directors review and rank applicants, she said.
The mission of the CHC Foundation is to enhance educational excellence through the promotion of gifts to support and enhance quality education opportunities on campus. The idea is to provide students and the community with the best tools possible to make their academic goals a reality.