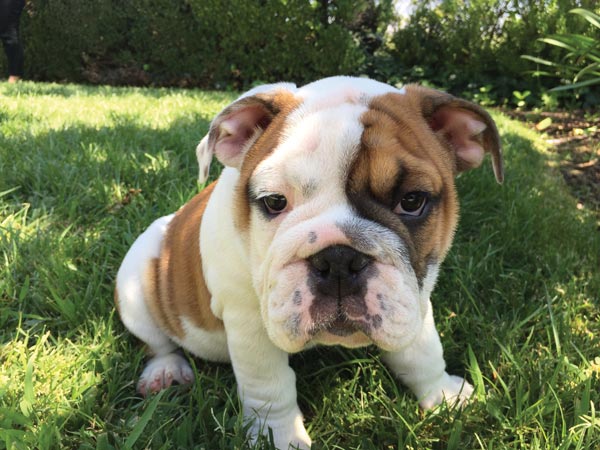 Adelaide may only be 11-weeks-old, but the big brown-eyed girl is already making history.
"Addie," a brown, white and black bulldog pup from San Bernardino, is the University of Redlands' first female mascot since the start of the century-old tradition.
"It's time for change," said Mary Littlejohn, Addie's handler and the university's assistant director of Alumni and Community Relations.
The University embraced the bulldog in 1917 as the living embodiment of the strength, loyalty and tenacity that drives its success, University officials said in a news release.
And the pooch is on her way to filling the big role, especially after taking on the name of the U of R's founding first lady, wife of Jasper Newton Field. A campus-wide vote, with 36.7 percent of voters, found the name "Adelaide" most fitting for the new mascot. In close second was Lois, after Lois Field the university's first female graduate in 1910.
"I have been thrilled to see everyone's excitement about the new mascot and being able to participate in picking her name. Seeing everyone having fun with this new chapter for the University really makes me look forward to this new role and Adelaide's tenure."
Addie's big debut is expected to be during the 2018 homecoming, Littlejohn said. In the meantime, the two will spend the coming academic year training for their new roles. Addie will shadow the university's current mascot, seven-year-old Thurber, who's quite the celebrity on campus and around town.
At the end of the 2018 school year, Addie will assume full mascot duties and Thurber will become mascot emeritus.
Plans are in the works for a special celebration during the 2018 commencement ceremony to honor Thurber.