Never Stop Grinding Impact Serves Thanksgiving Spirit with 4th Annual Turkey Giveaway in Rialto
2 min read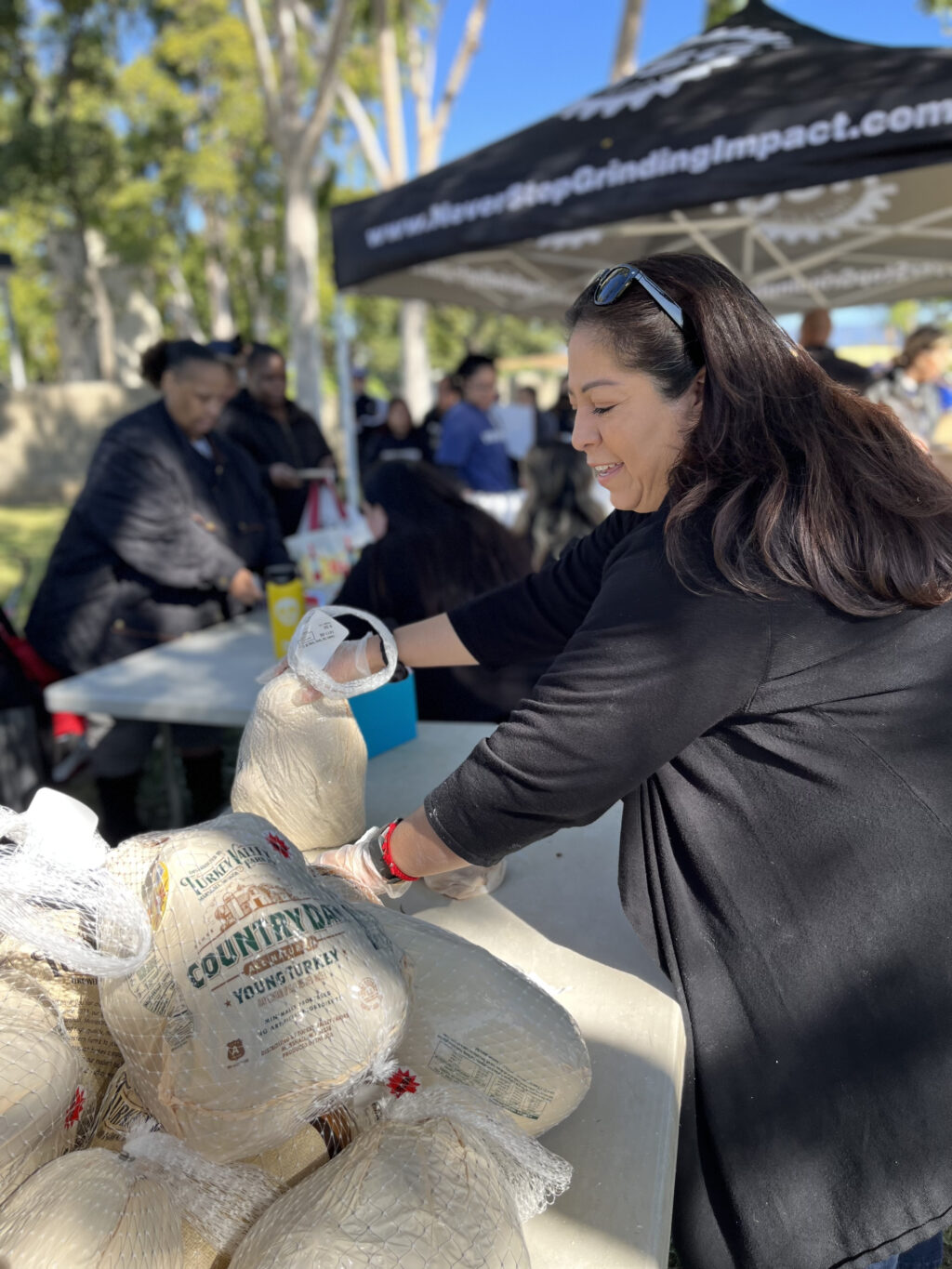 In the heart of the Rialto community, at the City Hall (290 W Rialto Ave.), the spirit of giving is as palpable as the autumn chill. Never Stop Grinding Impact, under the stewardship of CEO Darious Harris, is hosting its 4th Annual Thanksgiving Turkey Giveaway, providing a cornucopia of goodwill in the form of 500 turkeys to residents this holiday season.
The event, a collaborative effort with the City of Rialto and Healthy Rialto, coincides with the city's farmers market, creating a festive atmosphere for families to receive extra help this Thanksgiving. Slated for November 15th, between 10 AM and 2 PM, the giveaway operates on a first-come, first-served basis. However, registration is required through Eventbrite to help manage the flow and ensure a smooth distribution.
"The cost of Thanksgiving is climbing, with turkeys averaging over $30, but that won't stop us from bringing holiday joy to the tables of those in need," stated Darious Harris, whose organization is well known for its community support. "Our goal is to make a real impact on the people who might otherwise go without. We're not just giving away food; we're sharing hope."
Local organizations, including Inland Empire Health Plan (IEHP), Supervisor Baca's office, and Active Helping Hands, have rallied around the cause, proving that it takes a village to uplift a community.
Mrs. Barbara, a key figure in coordinating the event, has sourced the turkeys and facilitated resources, ensuring the event's success. Harris adds, "Her contributions are invaluable, and she embodies the spirit of community service we champion at Never Stop Grinding Impact."
Harris continues, "While we do what we can, the event's success truly hinges on the community's involvement. We invite everyone to lend a hand. Volunteer sign-ups are open at neverstopgrindingimpact.com, where you can join our family of community supporters."
Never Stop Grinding Impact's Thanksgiving event is more than just a giveaway; it's a statement of solidarity, a testament to what can be achieved when a community bands together to support one another. In a year where the cost of living has skyrocketed, gestures like this carve out a place for gratitude and togetherness, embodying the spirit of Thanksgiving.
For more information on how to register or volunteer for the event, visit NSGIMPACT.EVENTBRITE.com. Join hands with Never Stop Grinding Impact and ensure that every table in Rialto has a turkey this Thanksgiving.