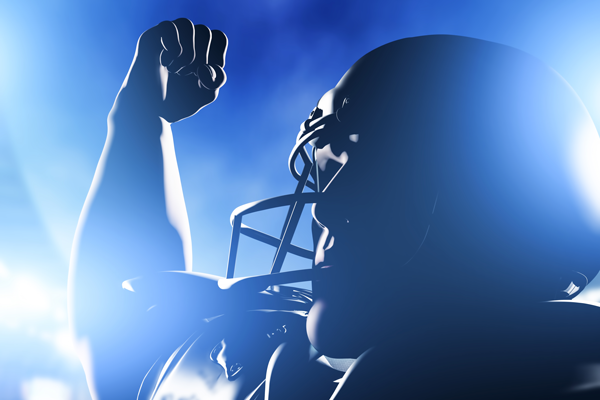 Calling all football fans! The NFL regular season starts September 7th. Here are some headlines to look out for this year.
Teams to look out for: First off in teams to look out for are the Carolina Panthers. The Panthers took Christian McCaffrey in this year's draft, giving the Panthers a future star running back to join the impressive Carolina quarterback Cam Newton. Expect the Panthers to have a comeback season and possibly make a deep playoff run. The second team you should watch is "Americas Team," the Dallas Cowboys.
The Cowboys will lose running back Ezekiel Elliot for six games or possibly less pending appeal on Elliot's suspension and this could derail their season. It will be interesting to see Dallas' strategy through the first few weeks of the season.
Players to look out for: There are many players to look out for this year! First, keep your eye on the early first round draft picks like Leonard Fournette to help and improve their team this season. The final player to look out for this year is Tom Brady. Brady seems to never age and this could be possibly the season he might just show us he is not immortal.
Predictions: Here are my predictions for this season for each division, conference, and the Super Bowl winner. AFC West: Raiders, 11-5. AFC East: Patriots, 13-3. AFC North: Steelers, 10-6. AFC South: Colts 9-7. NFC West: Seahawks, 10-6. NFC East: Cowboys: 10-6. NFC North: Packers 12-4. NFC South: Falcons: 11-5. Wild Cards: Chiefs, Bengals, Giants, and Vikings.
In the end, I have the Raiders beating the Pats and coming out of the AFC and the Falcons return for their second straight Super Bowl representing the NFC. Final Score of Super Bowl 52: The Falcons veteran core outlasts the Raiders young bunch and wins 31-17.
That is your preview of the NFLs 2017-2018 season. This should be a fun year in the league and there will sure be a lot of surprises around the corner for NFL fans worldwide.
---
Join our newsletter for weekly wrap-ups of our community coverage, exclusive advertising opportunities and local business specials!