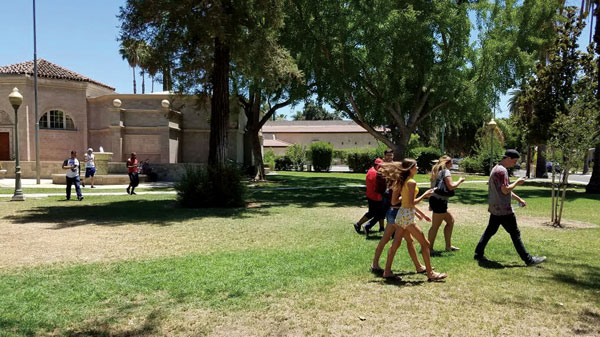 Calling all Pokémon trainers! Report to the gym immediately!
The A.K. Smiley Library in Redlands is hosting a Pokémon Go Meetup today from 1 to 4 p.m. in the Library Assembly Room. The library, along with the surrounding Redlands Bowl and Smiley Park, is one of the city's most active Poké Stops with several stops to catch 'em all, explained Daniel Slota, the library's adult services librarian.
"It's great knowing that we are a center for this and as with anything going on in the community, we want to make as many resources available, this time it's for Pokémon players," Slota said.
As part of the event, lures will be dropped on the surrounding Poké Stops from 1 to 4 p.m. in hopes of attracting more players.
And don't worry about a dead battery or running up data charges, power plugs throughout the library will be available along with free Wi-Fi.
The A.K. Smiley Library is at 125 W Vine Street in Redlands.
Admission to the Pokémon Go Meet-up is free and open to all ages.